(Last Updated On: November 1, 2017)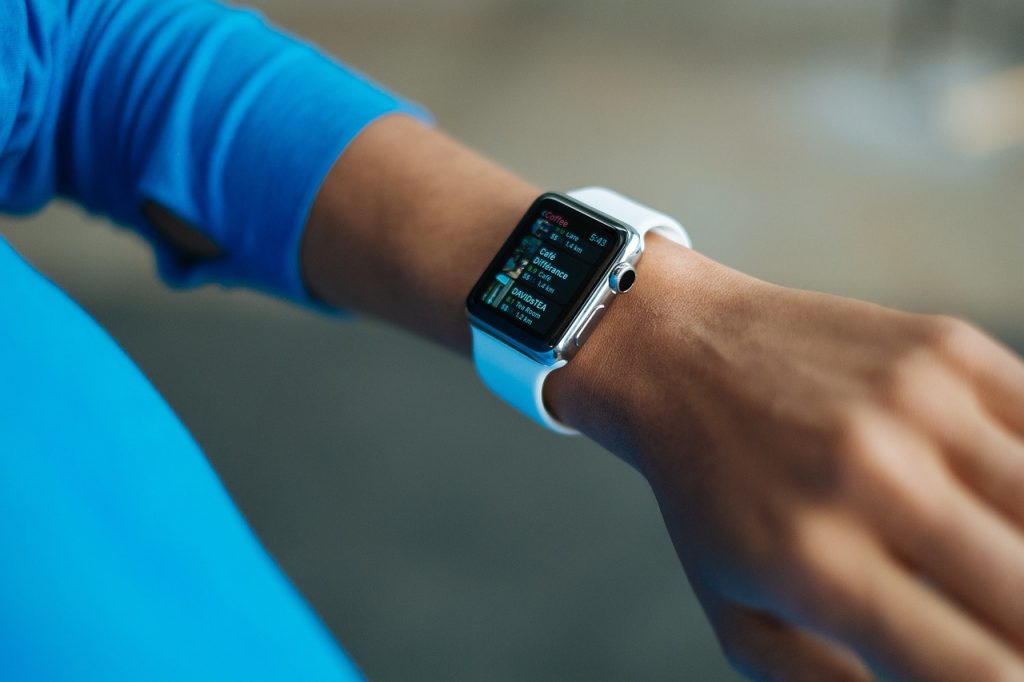 One of the most common, useful, and basic pieces of smart technology is the tech you can wear and they make wonderful gifts this Christmas season. The most common type of wearable tech is the smart watch. Smart watches are often geared towards fitness tracking, but also do a fine job of keeping track of time and performing a few other duties.
Possibly the most well-known smart watch is the Apple Watch. The Apple Watch requires an iPhone 5 or later to work with it, and it allows you to access most of the information on your phone from your wrist.
For example, you can read and respond to text messages by using the touch screen interface, or by using Siri. You can also see your calendar events, the weather, and even some basic health information like your heart rate and walking speed.
Like most smart watches, you can also change the face of the watch depending on your style and preference and this is a great additional gift to give someone. While Apple is very popular, the Fitbit watches have certainly made their mark on the wearable technology market.
Fitbit has a wide variety of devices, from sleek smart watches to discreet little wearables that you can attach to your sock. The cheapest and most basic Fitbit is the
. The Zip is a very small device that you can attach to your shoe or sock, and it tracks your steps, calories burned, and distance moved.
It automatically syncs with your phone using Bluetooth, and you can view all of the information through a free app. One of the most popular Fitbit devices is the Charge HR.
It's fairly discreet, and goes around your wrist. The seamless display shows you everything you need to know from the time to your heart rate to how many minutes you've been active.
It can also wake you up with a silent alarm and track your sleep schedule. Just like the Zip, you can view all of this information on the Fitbit app, which works for both Androids and iPhones.