(Last Updated On: November 1, 2017)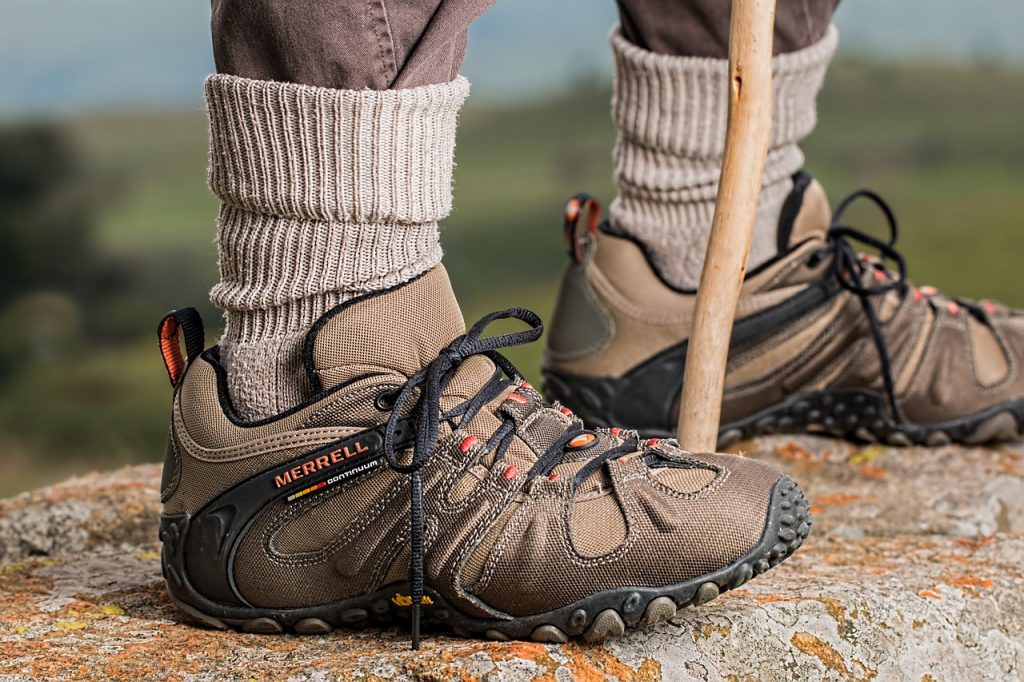 Camping and hiking is a great way to bond with your family and friends, relax by yourself, or get in touch with nature and there are many products that make fabulous gifts for the people on your lift.
There are plenty of wonderful places to go hike or camp, no matter where you are in the world. Even if the person you're buying for is in a very urban area, a nice hiking trail is usually within driving distance.
The time they spend and the difficulty of the hikes can vary greatly, from spending a day out on a trail as a beginner or spending weeks out on one of the massive trails as an expert.
Either way, you're going to want to make sure the person is properly prepared with the right equipment. The most important thing you can have on a hike is the right shoes and socks. The Timberland White Ledge Men's Waterproof Boot are the most popular brand of hiking shoes. 
Without the right support and protection for their feet, the hike can go from fun to miserable very quickly. If there's one item you don't want to skimp out on as a gift giver, it's the shoes.
Get them some high quality hiking boots or shoes that provide good traction on just about any surface, which prevents unnecessary slips and falls. The next most important thing to buy is a reliable source of water.
The worst thing they can possibly do is not bring enough water out on their camping or hiking trip. They need to bring at least two litres of water per person per day. You can get them Nalgene water bottles at a very fair price, like the Nalgene Tritan 32oz Wide Mouth BPA-Free Water Bottle, which are some of the most durable bottles on the market.
You might even consider getting them one of those water bladders that hold around 2 litres, and can fit in their bag. If they decide they want to go camping, a good tent and sleeping bag is a must-have.
If they have a sleeping bag that's too thin or too small, they'll be very cold when night hits and the temperatures drop. You can get them different sleeping bags that work better in different temperatures, such as ones that work in 40o F or ones that work in 5o F.
Additionally, to make sleeping in the tent more comfortable, you should buy them a ground mat or even an inflatable mattress. You also want to make sure their tent is durable and set up correctly, because if you get them a cheap, flimsy one, they might find some unwanted creatures inside when they wake up.
Finally, if they're staying out camping for multiple nights, they're going to want some source of food. Freeze-dried foods such as the ones from Expedition Foods are quick, easy, and delicious.
They come in tons of different flavours for all meals of the day, all they need to do is heat up some water. They can heat up some drinking water in a metal pot, and bring along a camping stove for the heat source – another item that makes a great gift for outdoorsy folk.
There are plenty of gifts you can buy for your friends that love to get outdoors and hike or camp. By supporting their leisure pursuits they will appreciate the effort you have gone to, and love you for being so thoughtful.