(Last Updated On: May 28, 2018)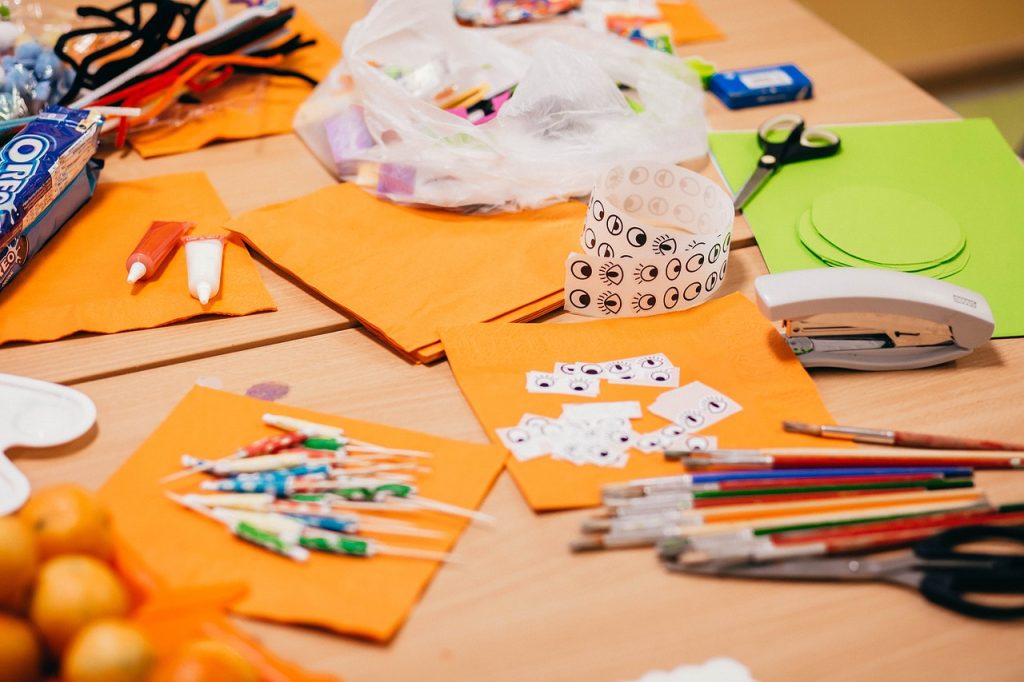 Arts and crafts gifts are great for just about anyone, young or old, because they're a good way to spend some time relaxing and working on something, and it's also productive most of the time.
Anyone can pick up arts and crafts fairly easily, and make some pretty interesting things, whether they're beginners or experts. One of the most popular crazes in 2017 among young children is making slime.
There are tons of kits available that you can get for your kids, with detailed instructions that are easy to follow. The Slime DIY Kit from Jim's Store is a good example, containing everything you need from measuring cups and containers to the actual slime-making liquids and even glitter for the slime.
If your child is a major slime enthusiast, you can get them the basic components to make it themselves without the help of a kit. School glue, shaving cream, and contact solution should be all they need to start making slime.
You can also get them some accessories to bring a little more life into their slime, such as little foam beads or plastic diamonds, which add texture.
Another great arts and crafts hobby that your kids can pick up is sewing. Sewing is very relaxing, but is also very useful as a skill, because you can fix up your own clothing or furniture if it ever gets torn. Sewing is a great way for your kids to spend their time instead of watching TV.
The ALEX Toys My First Sewing Kit is a great way to get started, even if you're not a kid. It provides easy instructions that you can follow, and uses real sewing needles and scissors, so it's the real deal.
It also contains all of the essentials that your child will need to get started, including the fabric, stuffing, threads, and more. Another popular crafts trend among kids is the loom. Looms let your kid use rubber bands to make cool bracelets, rings, and more.
The most popular and most intuitive loom available is the Rainbow Loom, which includes instructions and all of the accessories you'll need to get started. You can get the rubber bands that you need at a very fair price, and in all kinds of colours depending on what design your kid wants to make.
Don't forget classic arts and crafts like the Play-Doh kits. You can get big sets of multiple colours or specific sets with a theme, such as the kits where they can make
or pretend they're a dentist pulling fake teeth made out of Play-Doh.