(Last Updated On: November 13, 2017)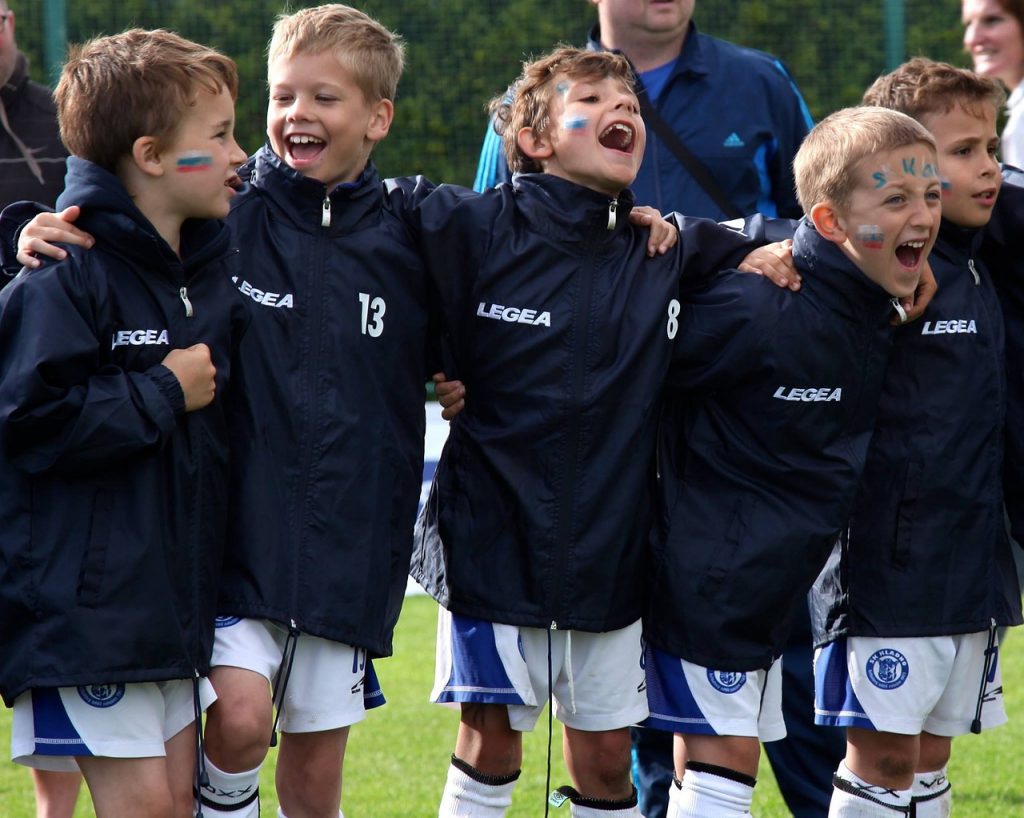 Almost everyone at one point in their life has played a team sport, whether it be for school or any other team. Team sports are a great way to not only get in shape, but also to form new friendships with other players on the team – and if you know someone on a team, you can get gifts for them this holiday season.
Whether they actively play sports to this day or simply enjoy watching them, there are plenty of products available for the sports enthusiasts out there. In this post I am going to look at just a few but there are lots of team sports.
They're on TV all the time, and people go absolutely crazy for them. There are so many items you can buy for the sports fans in your life. They range from collectible cards to jerseys, bobble heads, helmets and more!
While it's fun to sit and watch professional sports with friends, it's even more enjoyable to go out and play some of the sports yourself. Basketball is one of the easiest to go and pick up and play with some friends.
Basketball hoops can vary in how advanced they are, but if it's just a backyard court, you can just get one of the basic hoops for someone on your list. Consider getting one like the Lifetime 1268 Streamline Portable Basketball System.
You can get hoops that extend and vary in height, allowing both kids and adults to play on it. Once they have the hoop set up, all they really need from there is the basketball itself.
Official sized basketballs are an inexpensive gift to give when you buy from trusted brands such as the Spalding NBA Street Basketball.
Football and baseball can be played fairly casually as long as you have a large open field, but the person you're buying for may want to bring along a few accessories to make it a bit more official.
For example, if they're playing baseball, you can get them some bases fairly easily, so they don't have to use some random object to mark bases. You'll also want to get them baseball bats and mitts.
Bats can get a bit pricey if you buy alloy ones that are meant for real games, but if you're only playing recreationally, a wooden one will be just fine. For gloves, adult sized ones will cost you around £40, but for kids, they'll only be about £20.
Football is the most popular sport, hands down. Football is a fairly easy game to pick up, much like basketball. You'll often see groups of kids in the park who have gathered for a friendly game, and of course at weekends organised matches are seen in most towns.
As long as you can establish two goal areas, you can play wherever there's enough space. You can get the football enthusiast on your list a standard football for around £10, and you'll want to get them a pump to keep it pumped up.
Once they have the basic equipment, you can get a bit fancier if you want by buying them goals and nets, or even boots, shinpads and kit. Of course, they will probably want the latest kit from the team they support, but you may want to avoid that expense and get them a generic kit they can wear and not worry about ruining.
Other team sports that are popular include rugby – union and league – cricket and hockey. We will visit them in other posts.