(Last Updated On: June 11, 2018)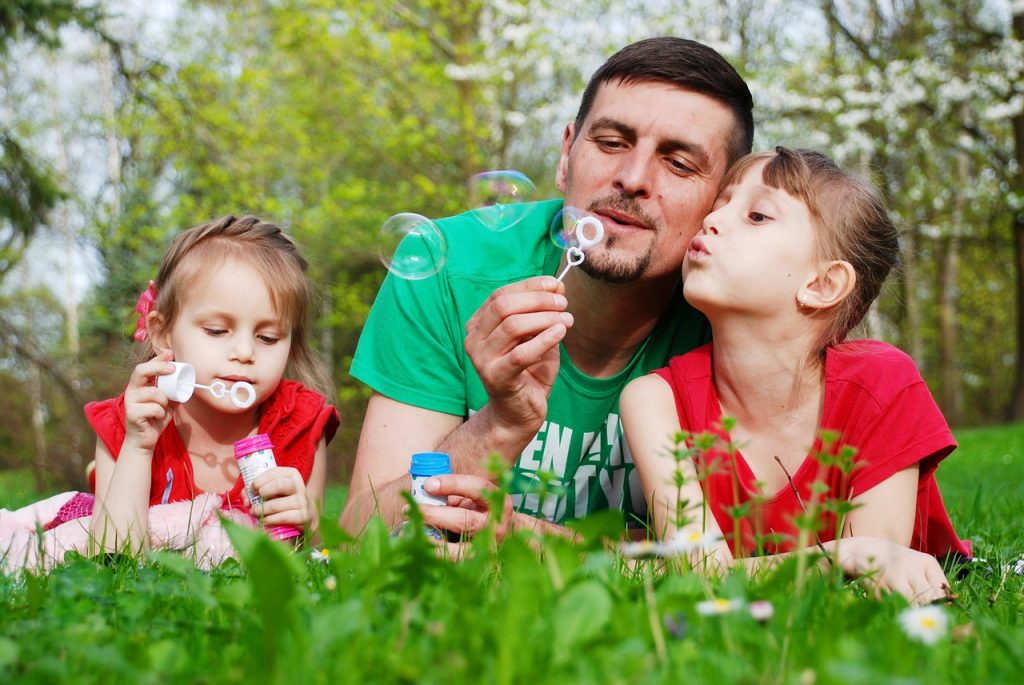 It's just 3 weeks now to Fathers Day – for those who can't remember it's Sunday June 17th – and so now is the perfect time to think of what gift you are going to get for the first special man in your life.
Obviously a lot depends on what your father likes to do, what his interests are, but here's a run down of 10 great gift ideas you can use for Fathers Day.
A rotary wet shaver will get your Father looking smarter in no time at all. Fed up of his stubbly kisses? Then you will benefit without him realising – it's a win-win situation!
So what's the benefit of a wet shaver? Well, this can be used either wet or dry. When wet, it will glide better than a normal rotary razor, and can even be used with gel or foam for the perfect shave.
Try the IPX7 from SweetLF –  it's rechargeable, has a pop up trimmer for sideburns and moustaches, and is a fraction of the cost of a more well known brand such as Braun.
Of course, your father may have a beard, and if so he probably won't want to shave it off just for you! So instead, why not get him a grooming kit to keep it in trim and looking more like Gary Barlow than Catweazle (and if you have no idea who that is, ask your Mum and watch her snigger!).
These grooming kits come with various attachments that not only trim beards to the desired length, but you can also trim your hair (if kept short). The Babyliss 10-in-1 system is great – I own this one myself! I find it very useful to use the blade that can keep my neck hair trim round the back, and I won't even mention how good the nasal hair trimmer blade is – I am of a certain age!
IIf your father travels, commutes, or just has some spare time, then he will love to receive a tablet for Fathers Day.
These can be a bit pricey, but this Fire 7 inch tablet is excellent value, at currently less than £30.00.
Maybe he is a reader, maybe he would download TV shows or films to enjoy on the go, or maybe he would surf the 'net. Either way, he will be really pleased to receive a tablet for Fathers Day.
Many fathers are set in their ways, and don't go out to buy themself new things when they have an "old faithful". Wallets are a great example of this.
Take a look at your fathers wallet – is it tired and battered? Are the moths getting at the outside as well as the inside? Why not upgrade his wallet for Fathers Day?
The wallet pictured from Bruno Pelle not only comes in a presentation box, which makes the gift that extra special, but also has the added benefit of RFID blocking for extra security.
It's funny, but the older I get, the more I appreciate a nice pair of socks.
If you ask a man to go and buy some socks, he will come back with a 6 pack of plain black socks from the local supermarket.
So why not inject a bit of style and colour  into your father's sock drawer? You don't have to go too outrageous, just something smart, with a bit of flair, so he will be proud to wear them.
Whilst you may not want to encourage your father to get hammered every night, there are many of us who like the odd tipple before bedtime to help us relax. So why not give him something you know he will enjoy in the shape of his favourite whisky?
The Johnnie Walker Black Label bottle pictured here is in fact what I received from my beautiful girls last year for Fathers Day!
Of course, whisky may not be his thing, but possibly gin (lots of different varieties, it's trending at the moment), brandy, rum, or even just a nice bottle of wine.
Now obviously not all men are into cooking, but if they show a small bit of hope, then a cook book will go down well. Whilst you could opt for the latest Mary Berry offering, I would suggest this – the official book from Buzzfeed's Tasty.
If you've seen any of the gorgeous recipes that are plastered all over Facebook – and who hasn't? – then get them in this cookbook and hopefully Dad will be treating you before the end of the month.
This one has made me hungry!
If your Dad is into gardening, then there is always something you can buy. They are always pottering around, in their shed, or out tending the borders.
You may want to get something that they can use – and I have picked out these bamboo gloves. Not only do they protect your father's hands when tackling thorns and thistles, but they let your hands breathe, and so keep him cool in the summer heat. These also have fingers that feel like a second skin, so no more taking the gloves off to do tricky things like tying plant stems to a stake.
Here are some other garden ideas.
Once Dad has been out in the garden, he's had a bath or shower, shaved, he'll want to smell nice.
And what man doesn't pretend at some point that he is as popular as David Beckham? So choose Intimately Beckham Eau de Toilette and let it go to his head.
Of course, Mum will be wishing he was David Beckham, but perhaps for one day she will be happy and glad he smells nice.
Of course, Fathers Day wouldn't be right without a few novelty items being sold! My favourite is always a t-shirt, and so I picked this one out for you, although there appear to be quite a few comparing Dad's to Super Heroes or Star Wars characters.
Of course, there are always mugs, beer glasses, key rings, mouse mats – a whole plethora of choice for you!
So there you go – 10 ideas for gifts for your Dad on the Fathers Day. I'd love to hear what you chose – let me know in the comments and I'll compare with what I receive (being a bit presumptive there!)…